28
Oct
SOLD OUT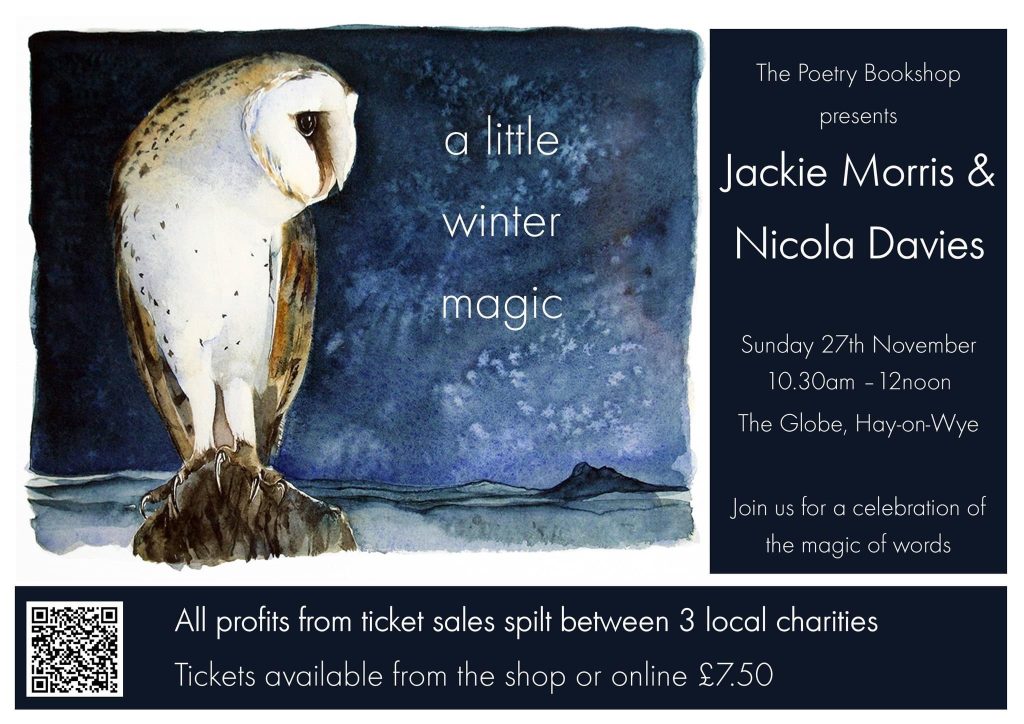 Sunday 27th November 2022, The Globe , Hay-on-Wye SOLD OUT
The Poetry Bookshop is delighted to be welcoming Jackie Morris, Nicola Davies & John Mitchinson to The Globe at Hay celebrating 5 years of The Lost Words.
Jackie will be chatting with her publisher John Mitchinson about the ever evolving phenomena that is The Lost Words. Hear how it has grown and where it has led her, including her beautiful and meditative new work from Unbound 'Feather, Leaf, Bark and Stone' A pillow book of poems, dreams & stories typed on sheets of gold leaf and recently beautifully narrated on film by Michael Sheen here and available for pre-order with collection at the event here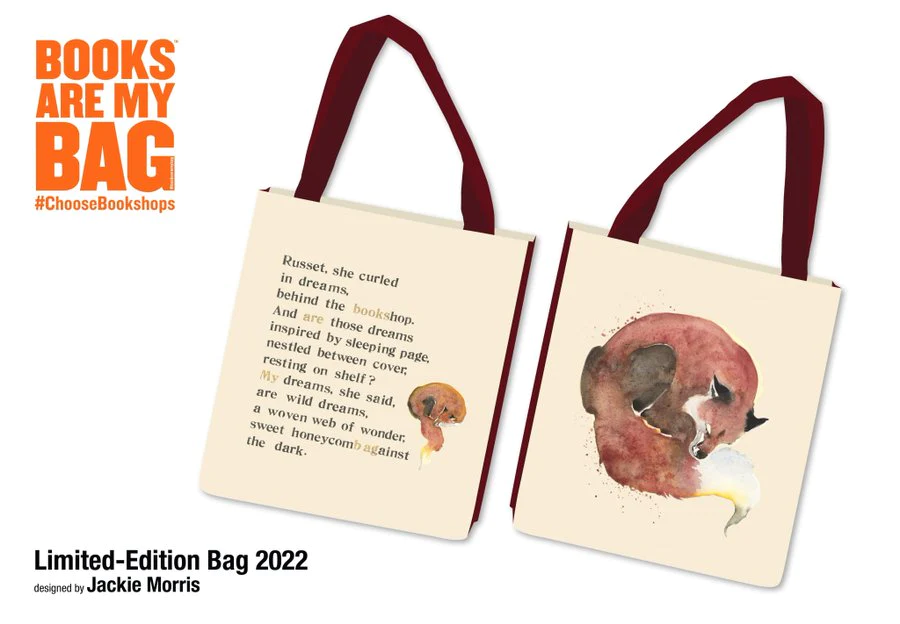 Originally from Birmingham, Jackie settled in Wales in the mid 90s and says she lives in a house 'held together by spider's webs' with 'cats that come and go'. As well as her own poetry and writing she has illustrated the work of many authors, and as a fierce advocate for Independent bookshop Jackie released her exclusive limited edition 'Books are my Bag' fox bags which are available to buy here or at the event if there are any left!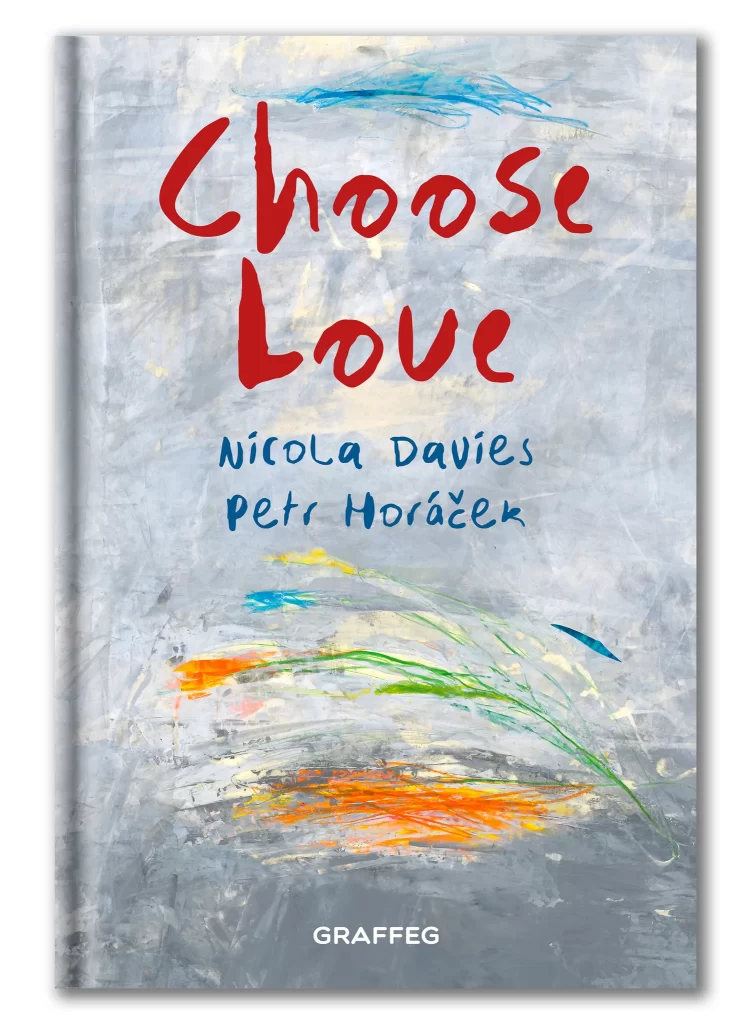 Jackie will also be joined by her good friend and collaborator Nicola Davies, as they read from Nicola's new book Choose Love published this month by Graffeg. In this moving sequence of poems Nicola Davies's text combines with the superbly evocative illustrations of Petr Horácek to provide insight into the real-life experiences of refugees forced to leave their homes and previous lives behind to face an unknown future.
I offer these poems, in love and with respect, in the hope that readers will realise that nothing but circumstance separates any of us from the experience of being a refugee. Humanity faces an uncertain future, and there is only one choice that will get us through. We need to contemplate its deepest meaning and make it anew every day: Choose Love, choose love, every time." Nicola Davies, 2022
Profits from Ticket Sales for this event will be split equally between three local chairties – Hay2Timbuktu, Hay,Talgarth & Brecon Refugees and Brecon Foodbank