Journeys to the East
6th December 2019 @ 7:00 pm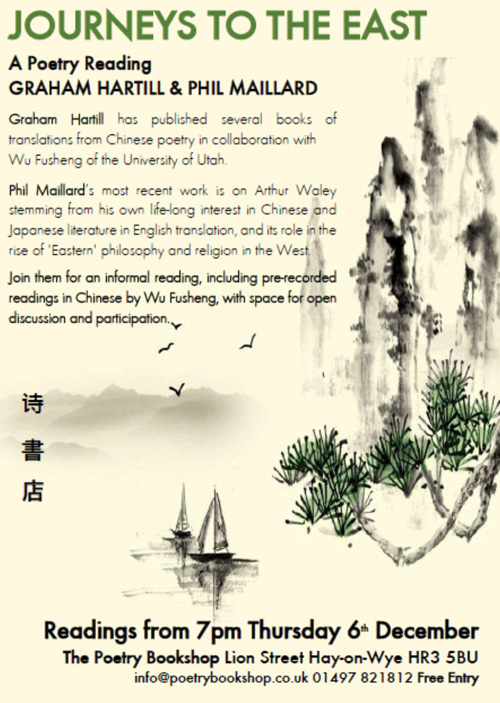 A poetry reading, by Graham Hartill & Phil Maillard
Graham Artill has published several books of translations from Chinese poetry in collaboration with Wu Fusheng of the University of Utah.
Phil Maillard's most recent work is on Arthur Waley stemming from his own life-long interest in Chinese and Japanese literature in English translation, and its role in the rise of 'Eastern' philosophy and religion in the West.
Join them or an informal reading, including pre-recorded readings in Chinese by Wu Fusheng, with space for open discussion and participation.